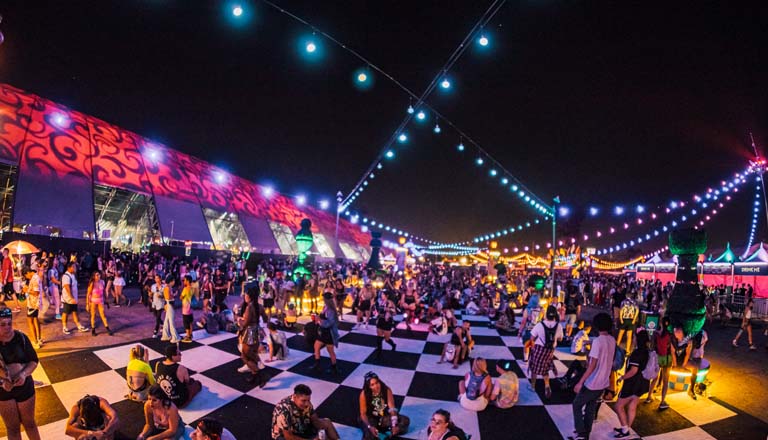 Metrolink
RIDE TO AND FROM BEYOND WONDERLAND SOCAL WITH METROLINK
Metrolink is the easiest way to get to and from Beyond Wonderland SoCal! You can ride to the San Bernardino-Downtown Station which is located less than a mile from the venue.
Getting there with Metrolink: Please check out the Metrolink schedule to find out the best way to get to the festival.
Getting home with Metrolink: Metrolink has extended their hours with a limited-stop service from San Bernardino-Downtown to LA Union Station. Metrolink Beyond Wonderland service trains will depart from the San Bernardino-Downtown Station at 2:45 a.m. on both Saturday and Sunday. The special trains will stop at the stations indicated on the map below before the last stop of Union Station in Los Angeles.
$20 Insomniac Events Special Ticket (travel all weekend long starting Friday 12 AM – Sunday 6 AM).
Tickets must be purchased through the Metrolink Mobile App. Please do not board the train without first purchasing a ticket.
Trains will leave at scheduled times, please plan accordingly.
The San Bernardino-Downtown Station is located next to the Green Lot (Baseball Lot). All passengers can walk to the festival from there.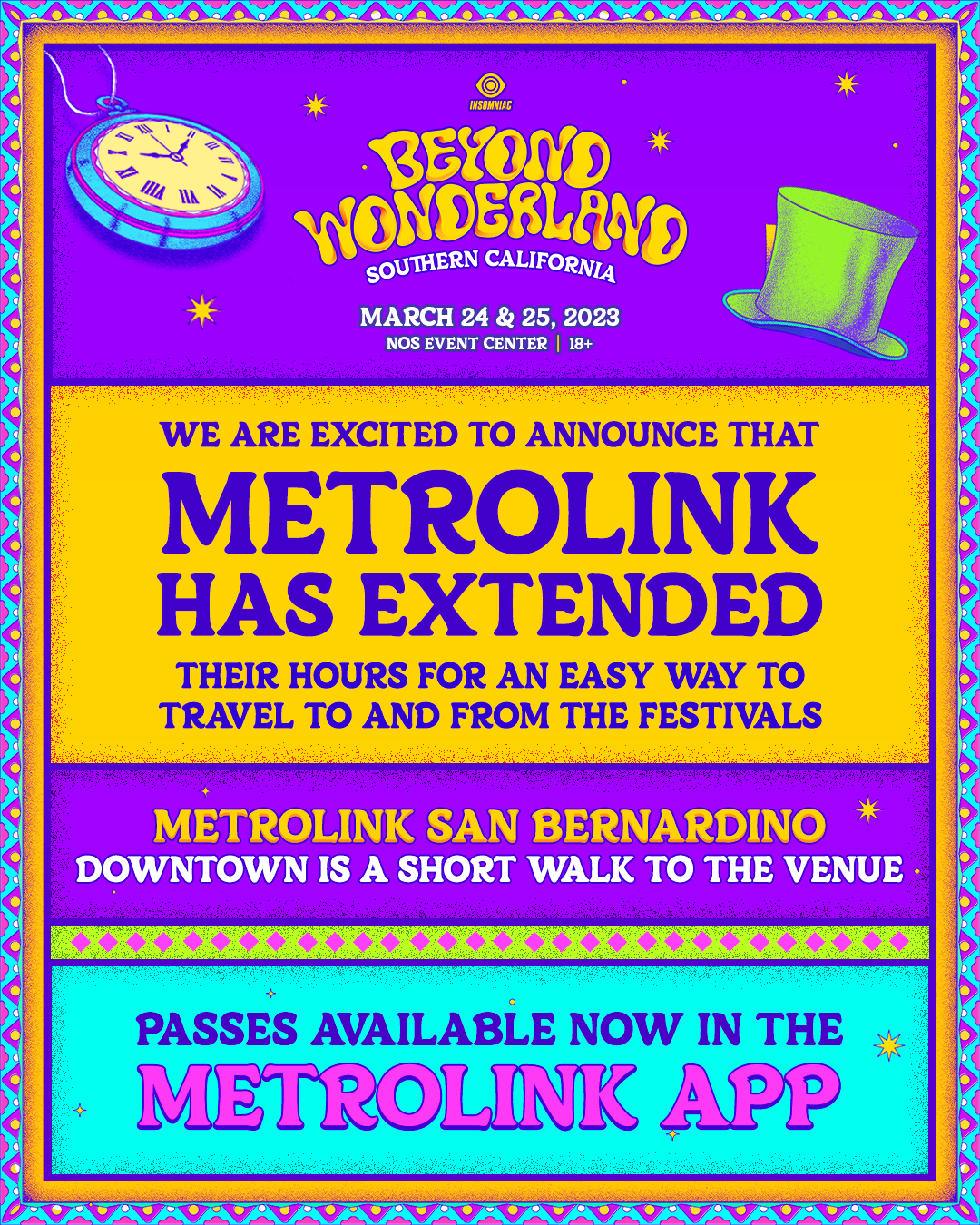 Please visit the Metrolink website for more information on their services, train stations, parking information and more: https://metrolinktrains.com/
Metrolink Map